SHOP
Shop all the collections with free worldwide shipping.
Regular price

Sale price

€240,00

Unit price

per

Regular price

Sale price

€140,00

Unit price

per

Regular price

Sale price

€190,00

Unit price

per
"Daemons were known as the messengers between deities and humanity. More than anything, it's a protocol to put stakes less dependent on individual talent. The interconnected ideas, having the same thoughts at the same time in different places. These parallels that of course are more than easy to explain by having access to a digital river, and yet, even in total silence and distance, when we put pen to paper, in anything we draw there are centuries of longing instilled, that strangely doesn't feel like ours."
Free shipping

Free worldwide standard shipping on all orders. Please contact us directly in case of all urgent inquires.

BESPOKE JEWELLERY

Get in touch to request free costume sizing, free anti-allergen coating or contact us for product development inquiries and artist collaborations.

Easy returns

Adjustments of size are available free of charge on all orders. Shipping costs and costume duties are not subject of returns.
Yves x Daemon
A radical, yet gentle vision of beauty, centering on sharp silhouettes and delicate shapes, balanced out with perfect ergonomics. Chrysalis inspired by the textures of butterfly development stages from chrysalis to the monarch - a nuanced collaboration between Yves Tumor and Daemon Concept - switching code across metaphysical and biological stages. Weaving in the harsh elements of armor and blades, the jewelry doubles as a "self-protection essential" – "It's a research into our preference to never lose fragility, even when fighting."
Shop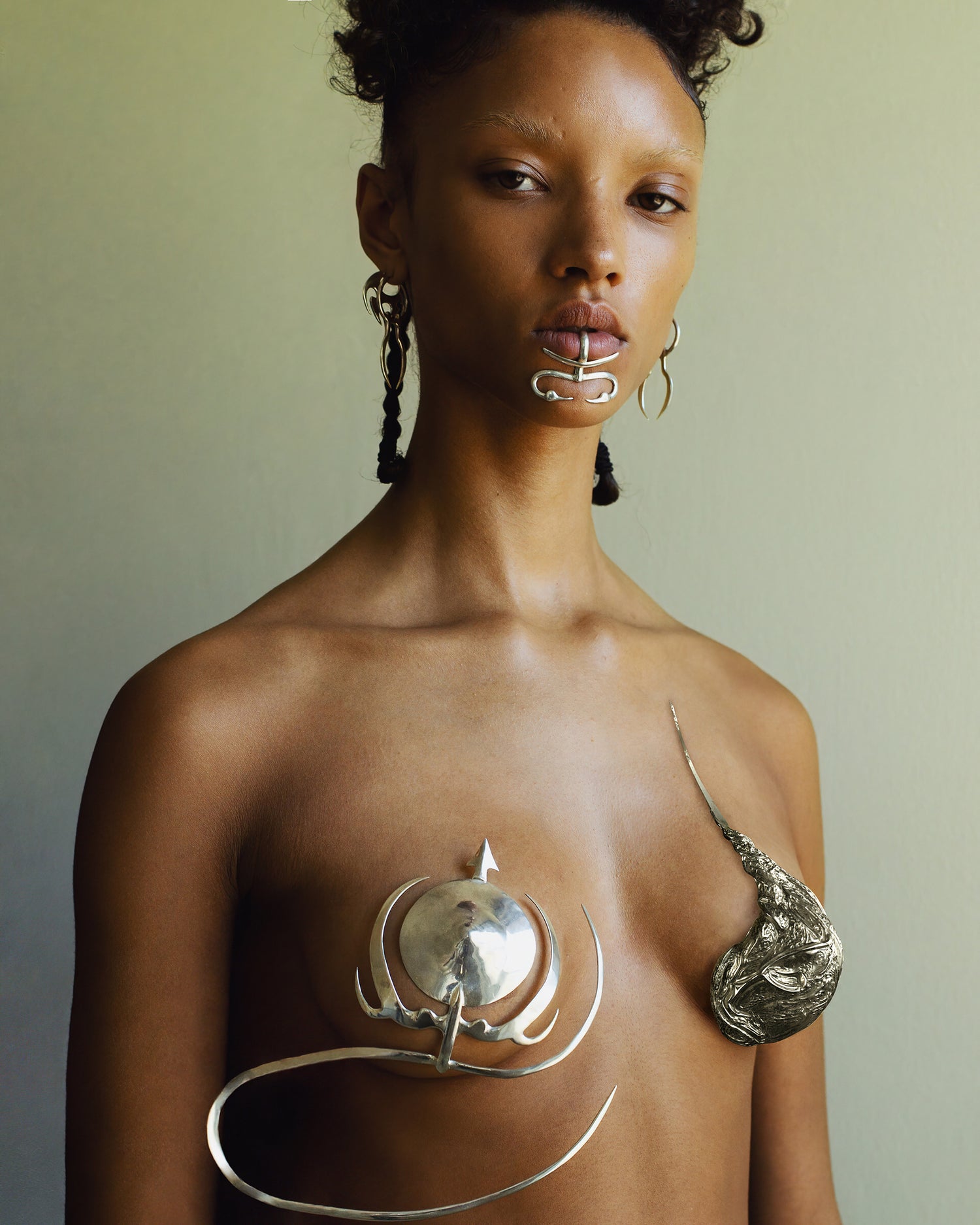 Dystopian Renaissance
Dystopian Renaissance draws on the intersection of biology and technology to challenge ideas about body and materiality. Our first permanent collection emerged as a new, hybrid category of modern jewelry, bringing the concept of avant-garde adornment into everyday realities. Armor and adornment, designed and carefully handcrafted for your future selves.
Shop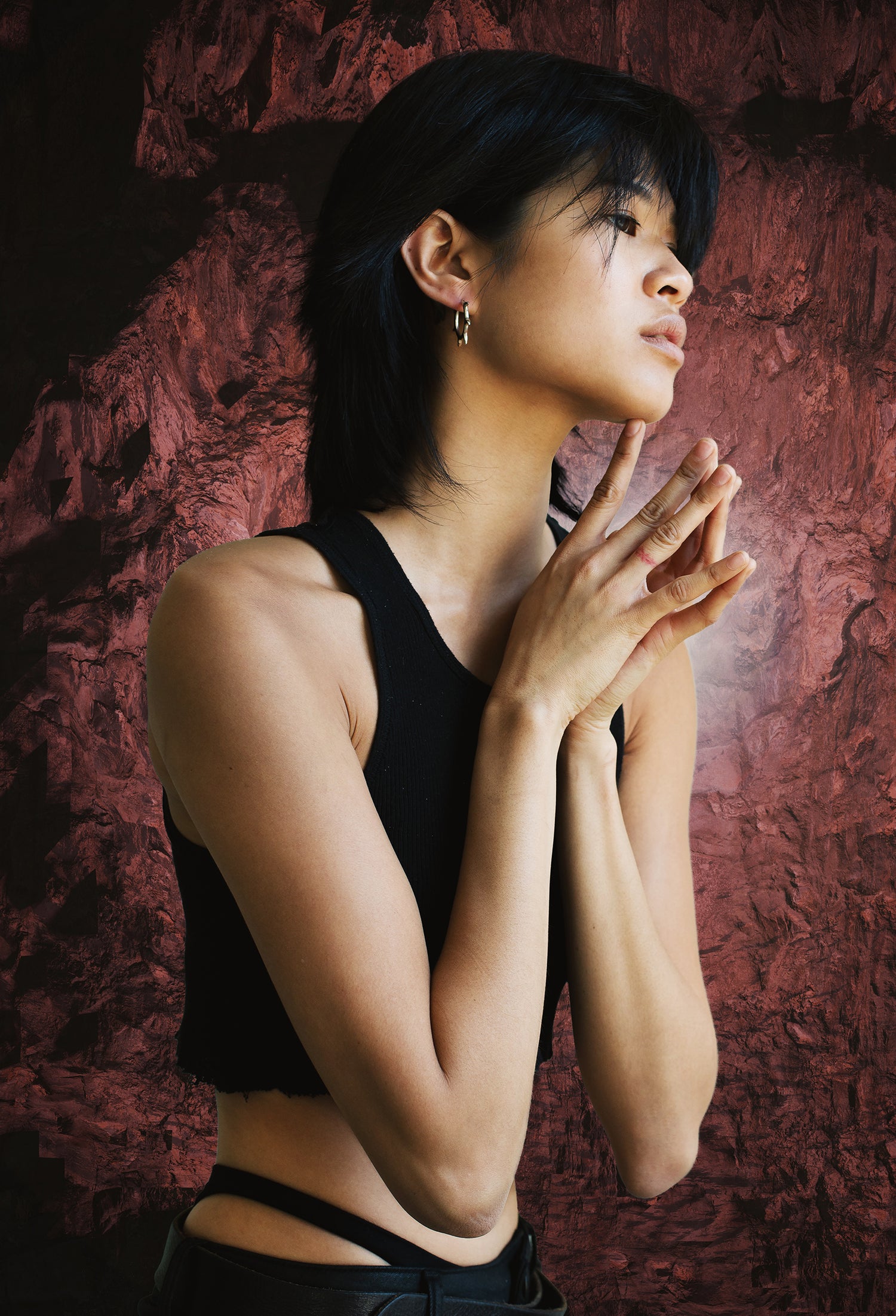 transmutation
Time isn't a river it's a jungle. The fondness of numbers contextualized by fluid, nature informed luxury designs. The collection is built upon a sinestesia to visulize the circadian rythm of creative process - mapping out the invisible anatomy of inner time. 
Secretly hoping to find symbols that are reprogrammings us to the very core. Forms that integrate anywhere across raves and red carpets with otherworldly beauty.. Transmutation leaps into the future of luxury fine jewelry through the unexpected balance of dissolved contradiction.
SHOP