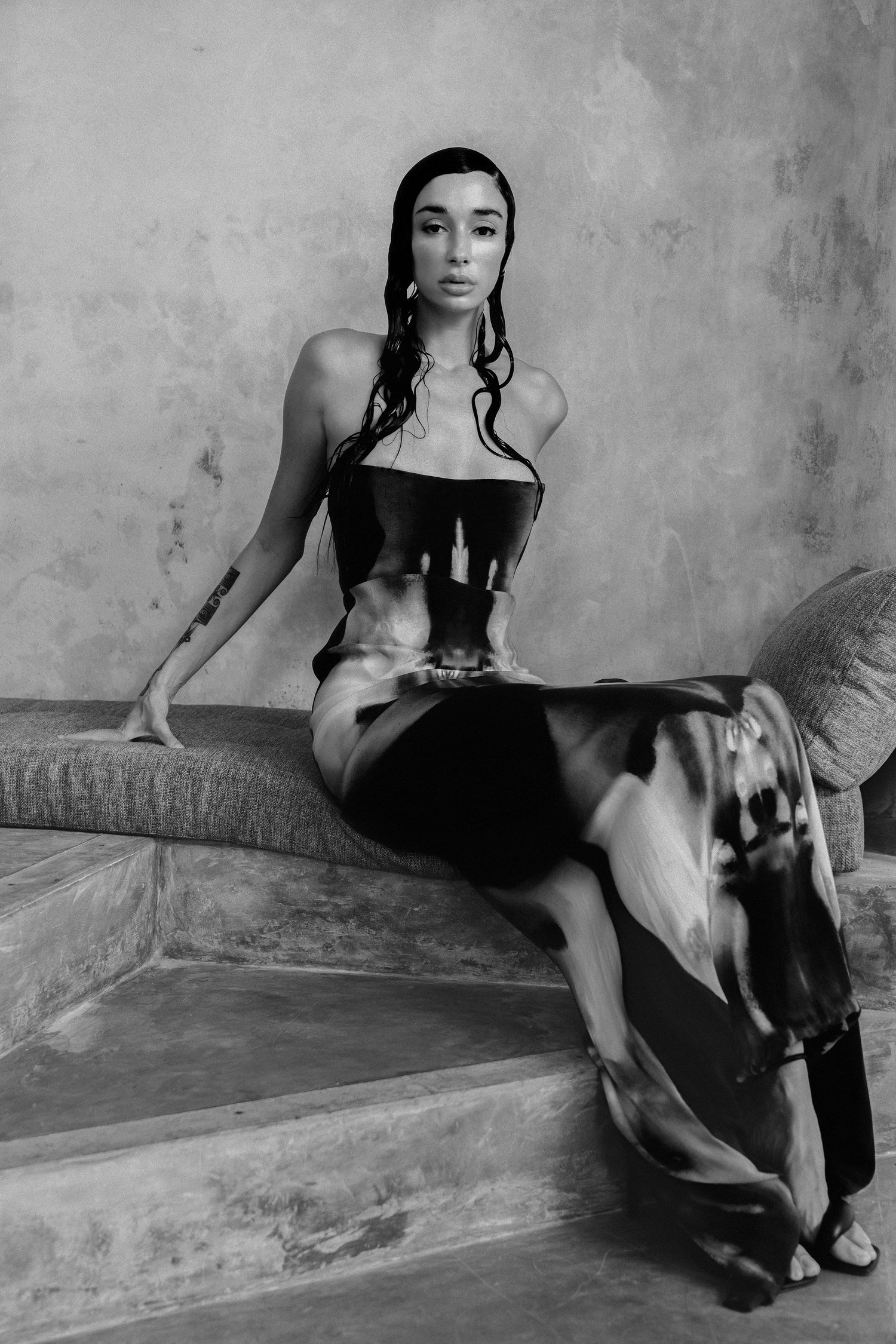 Natural Beyond Nature. Daemon Concept is seeking to redefine severe luxury through fine jewelry that explores concepts such as time, materiality and transhumanism.
Informed by a deeply emotional, perfect flow of organic shapes, each piece is carefully handcrafted in our artisanal manufacture with a high tech finish, using only recycled silver, fully sustainable lab grown diamonds and gems.
" Daemons were known as the messengers between deities and humanity. More than anything, it's a protocol to put stakes less dependent on individual talent. The interconnected ideas, having the same thoughts at the same time in different places. These parallels that of course are more than easy to explain by having access to a digital river, and yet, even in total silence and distance, when we put pen to paper, in anything we draw there are centuries of longing instilled, that strangely doesn't feel like ours. "
Daemon Concept
Deamon Concept is an artisanal jewellery brand created by Sophia Rotas, in its core value the silent enigma of trans-humanism that tackles emotional and biological development alongside technology. We design adornments for the celebration of freedom and unpredictability, the material aspirations of a fragile universe that are natural beyond nature, made to transcend the possibilities of our body.
Shop